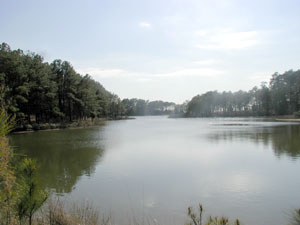 This beautifully restored two-story home, "Corratock", was built in 1780. It is fully furnished, and features three bedrooms, two baths, a kitchen, dining room, family room, four fireplaces, heat, and air-conditioning.

Corratock is located on Craddock Creek, one mile from the Chesapeake Bay. Enjoy miles of paths and boardwalks. Explore three miles of saltwater streams. Catch blue crabs and fish during season; gather mussels and clams. View abundant waterfowl in hundreds of ponds. See eagles and osprey. Watch shorebird and warbler migration in spring and fall.

A canoe, crab nets, traps, and fishing gear are furnished. This is a wonderful, secluded getaway for nature lovers.